34th Floor Hospitality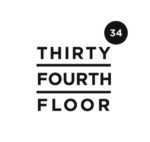 Business Name:
34th Floor Hospitality
Long Business Description:
34th Floor is a hospitality development company that specializes in providing clients with a unique approach.
We offer creative, yet sound business advice, artisanal food and beverage programs, and a foundation for great guest experience.
We are leaders in all aspects of the hospitality industry: food and beverage, retail, branding & marketing development.
We create a roadmap for our clients and sprint hand in hand to the finish.
We leave no stone unturned and pride ourselves on vigorously addressing details that create the pilings on which the foundation is built.