Media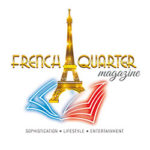 Address:
198 N. Gibson Rd
Henderson, NV
89014
Long Business Description:
French Quarter Magazine (FQM) is your passport to French-American culture.
It aims to inform, entertain, and inspire readers and to provide a cultural journey filled with beautiful images and fascinating stories written by many dedicated writers in French and in  English.
French Quarter Magazine is seeking to help expand knowledge of history, culture and all the arts. Our initiative to preserve cultural treasures in both countries is crucial. It is clear that if future generations are to know the beauties of landmarks and historic monuments, it is our goal to act now to help. We are looking for transmitting and safeguarding the skills, knowledge and love of Arts, culture and technology through cultural events, conferences, transatlantic educational programs and tours for our members and readers.