Outdoor activities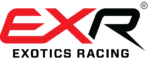 Address:
LAS VEGAS MOTOR SPEEDWAY
7065 Speedway Blvd
Las Vegas, NV
89115
Long Business Description:
As the original, best rated and world's largest supercar driving experience, Exotics Racing lets you choose from over 50 exotic cars & 23 racecars.
What would you like to drive today? A Ferrari or a Lamborghini? A Porsche or a McLaren? Maybe an Audi R8 or a Nissan GT-R? How about all of them?
Now you can on our exclusive racetracks designed to offer the most exhilarating driving experience ever.

Address:
225 Yellow Sky St
Las Vegas, NV
89145
Long Business Description:
THE AMERICAN DREAM
We are here to make it happen!
The United States is a very rich country in diversity. Its culture and natural environment make it a unique place and a great choice for your next adventure.
Yellow Sky Tour provides you with the best quality tours and unforgettable experiences.